Je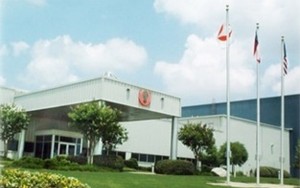 fferson Southern Corporation, or JSC, is a Tier One automotive supplier. This means that we produce and sell parts that are ready to be installed in automobiles.  Our parts are stamped out of steel and then welded.
We produce several parts that are part of the "white body" or interior shell of the car.  These parts are not very visible after the vehicle is completed, but they are vital to the strength, safety and performance of the car.
Jefferson Southern Corporation will be a leader in the auto body component industry, being recognized by the end user as a key contributor to the final product. Our customers are the world leaders in quality, so they are demanding of their suppliers. We must produce the highest quality parts if we want to keep customers happy.