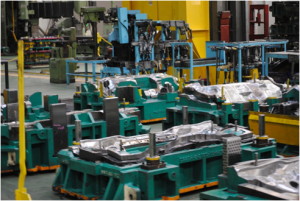 JSC will strive to completely satisfy our customers by exceeding their expectations and adding to the value of their products. We will ensure that our products are defect free and delivered on time, every time through the empowerment of each and every employee.
Jefferson Southern Corporation Quality & Environmental Policy:
JSC consistently provides quality products to our customers that meet or exceed expectations while maintaining associate safety and good health. Through continuous improvement we maintain the highest regard to the environment, legal requirements, and the prevention of pollution.